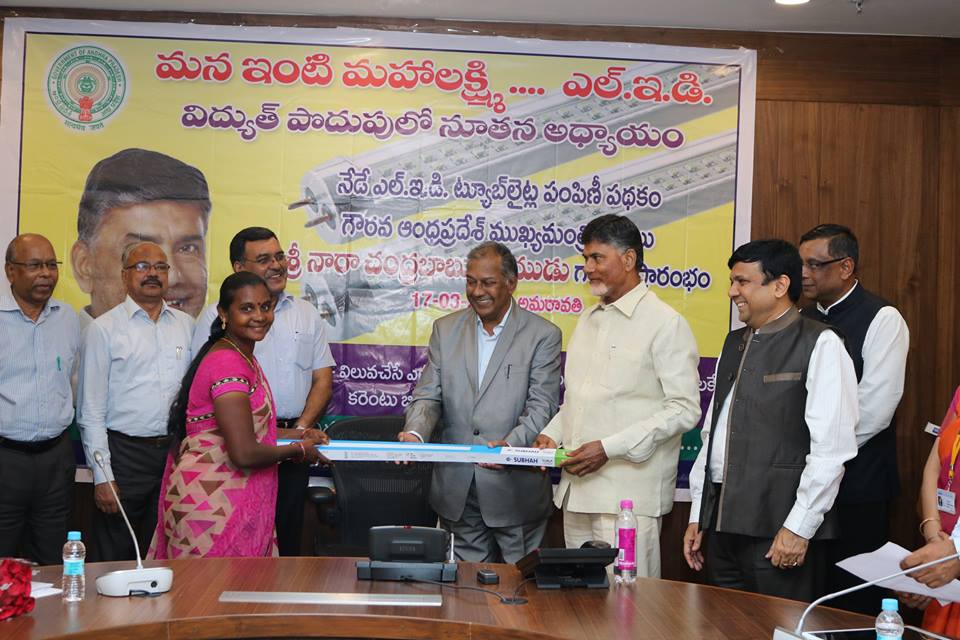 Last Modified: Sat Apr 07 2018 09:47:37 GMT+0530 (India Standard Time)
LEDs to be distributed across the state by March 2016.

7W LED bulbs at a price of Rs 10 per bulb are distributed to each household across the state for exchange of two numbers of 60W ordinary incandescent bulbs.

Number of conventional bulbs that have been replaced by LED bulbs as last date of update. [Target: 20,000,000]

for 9 W LED bulb as against the market price of Rs. 300 - Rs. 400 and without any cap on the maximum number. The government plans to launch a scheme with this offer as part of its plans to increase energy efficiency measures in the state, beyond the 2 crore LEDs planned earlier.
---
---