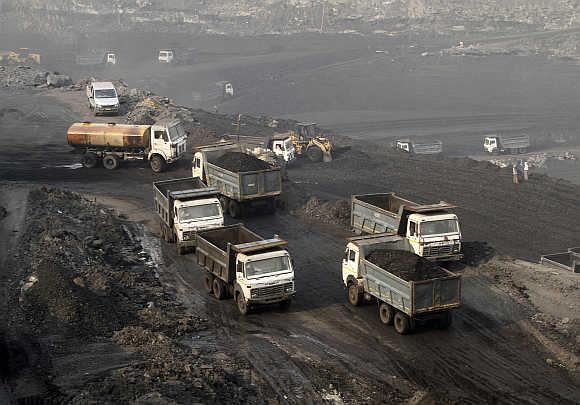 Last Modified: Sat Sep 03 2016 11:05:40 GMT+0530 (India Standard Time)
of Coal India's annual output is stolen, costing the company up to $1 billion each year. Local "coal mafias" have fought for years to control rackets that prey on the industry and feed a vast black market. Tactics range from infiltrating unions and transport operations to bribery, extortion and outright theft of coal.

of Coal India's producing units to use a GPS-based tracking system for their trucks and Google maps to electronically "fence" mining areas, which will alert managers if a truck diverts from its route.

Estimated cost of the system.
---
---