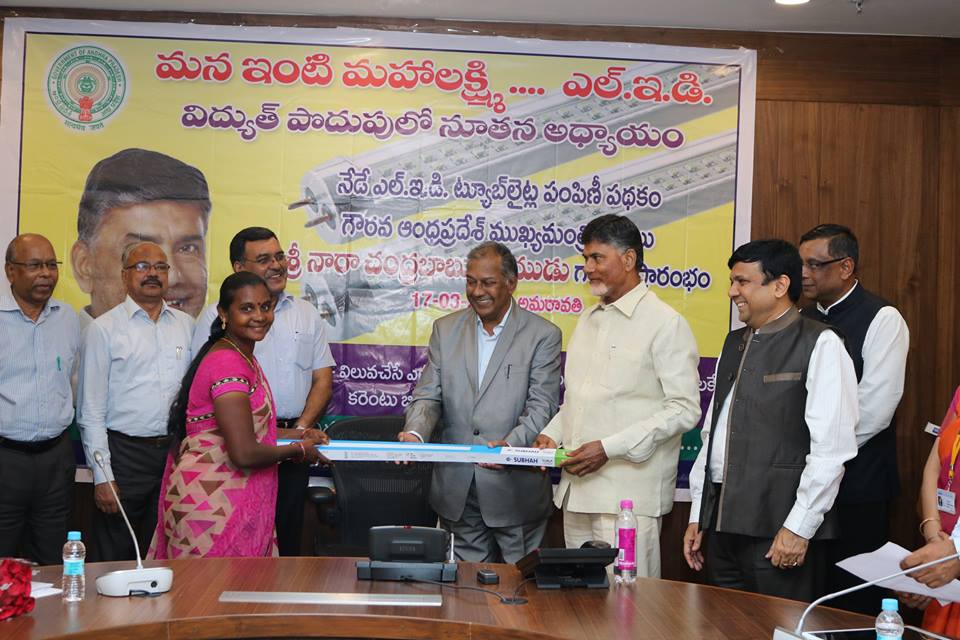 Last Modified: Thu Mar 17 2016 09:31:10 GMT+0530 (India Standard Time)
Number of conventional bulbs that the state aims to replace with LEDs by March 2016.

The number of conventional street lights in the state that will be replaced by LEDs. Replacement in 110 municipalities in the state expected to be completed by June 30, 2016.

Number of pump sets in the state to be replaced by the energy efficient ones in next 3-4 years. Central Government has agreed to sanction Rs 5000 crore over a period of three years. Each pumpset will cost Rs 50,000 and it will be given free of cost to the farmers.

Energy efficient fans will be distributed to every household. The cost of the fan will be Rs 950 as against the market price of Rs 1,600.
---
---