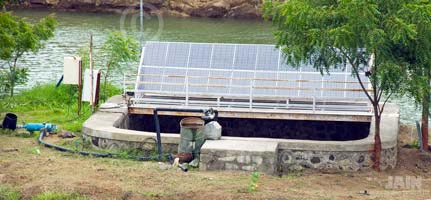 Last Modified: Sat Jun 30 2018 10:39:09 GMT+0530 (India Standard Time)
solar pumps to be replaced in first phase of the programme.

farmers have applied to the government agreeing put up solar pumps in their farms and benefit from the scheme.

farmers have deposited money with the state government for installation of these pumps till now.

Number of solar pumps commissioned as on last date of update.
---
---