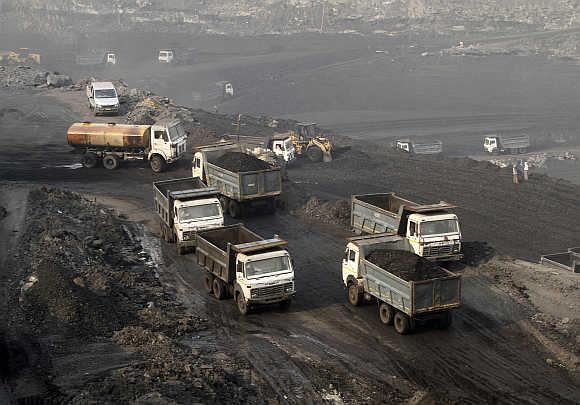 Last Modified: Sat Sep 02 2017 19:51:47 GMT+0530 (India Standard Time)
GPS devices of a targeted 1,479 have been fitted in available coal trucks by Eastern Coalfields Limited (ECL). Control Room is operational in all the areas of ECL and vehicles are tracked on ongoing basis.

vehicles have been equipped with GPS/GPRS - RFID devices by Northern Coalfields Limited (NCL). 22 weighbridges have been installed with Boom barrier, RFID reader and camera for snapshot. Control rooms have been installed in all projects. Provision of internet connectivity of weigh bridges has been done in Bina, Kakri, Krishnashila and Jhingurda Projects and is under way for remaining projects.
---
---