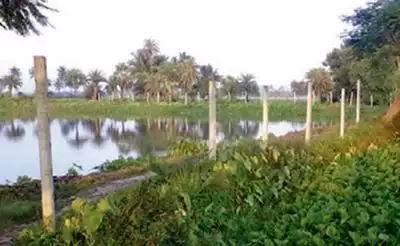 Last Modified: Sun Feb 26 2017 16:33:44 GMT+0530 (India Standard Time)
180 bhigas

Area of Dr Ashok Bose's bheri in Tardaha Kapasati mouja located along the southern flank of Basanti Expressway , around 11 km from Science City. (4 bighas = 1 acre)

Number of fishermen employed at the bheri.

of fish farmed at the bheri annually.

Annual revenue generated.
---
---