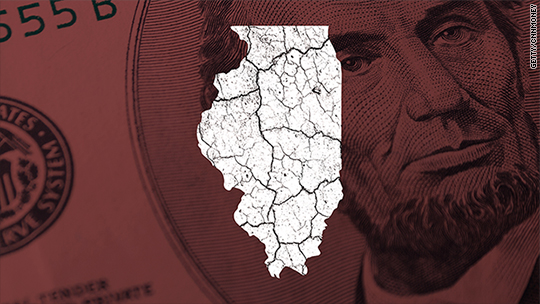 Last Modified: Fri Jun 30 2017 23:01:19 GMT+0530 (India Standard Time)
Value of unpaid bills that the state of Illinois is currently grappling with after decades of historic mismanagement.

The unfunded pension liabilities according to an estimate from Moody's. To put that into context, that's more than the combined market value of four major Illinois companies: Boeing, Caterpillar, United Continental and Allstate.

In a row that America's fifth-largest state has failed to pass a constitutionally required budget. The financial mess is the result of spending more on pensions and services than the state could afford.
---
---