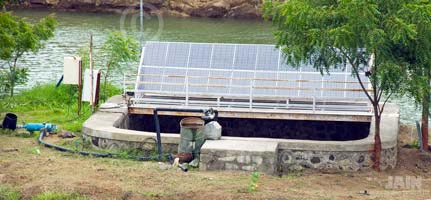 Last Modified: Sat Jul 29 2017 20:24:43 GMT+0530 (India Standard Time)
The current price of solar pumps,globally on an average.

time frame by when International Solar Alliance (ISA) plans to come out with a global tender for price discovery of solar pumps according to Upendra Tripathy, director general, International Solar Alliance at an Assocham event held in New Delhi.

Number of solar pumps for which the price discovery tender will be floated. The pumps are intended to be supplied within countries that are part of the ISA alliance. The large volume is expected to significantly bring down the average cost of pumps.
---
---