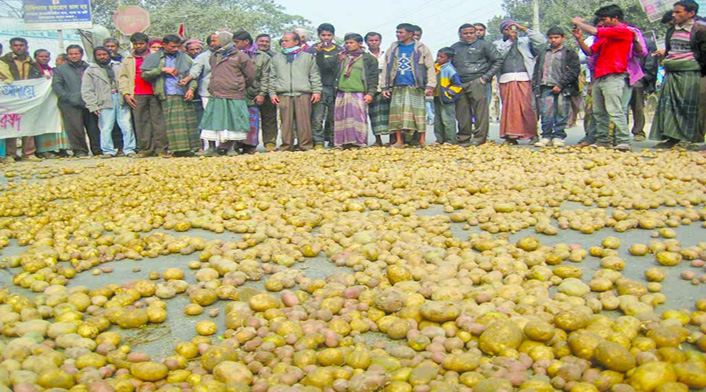 Last Modified: Thu Jan 25 2018 20:23:51 GMT+0530 (India Standard Time)
Estimated number of farmers that cultivate potatoes in India

Average cost of growing 1 kg of potatoes.

Additional cost of storage per kilo - typically the crop is stored in cold storage for period between 3 to 6 months.

Production in 2014.

Production in 2015. Average procurement prices crashed to Rs 2.75/kg.

Production in 2016.

Production in 2017. Bumper crop has meant that prices were hovering between 50 paisa to Rs 2/kg.
---
---