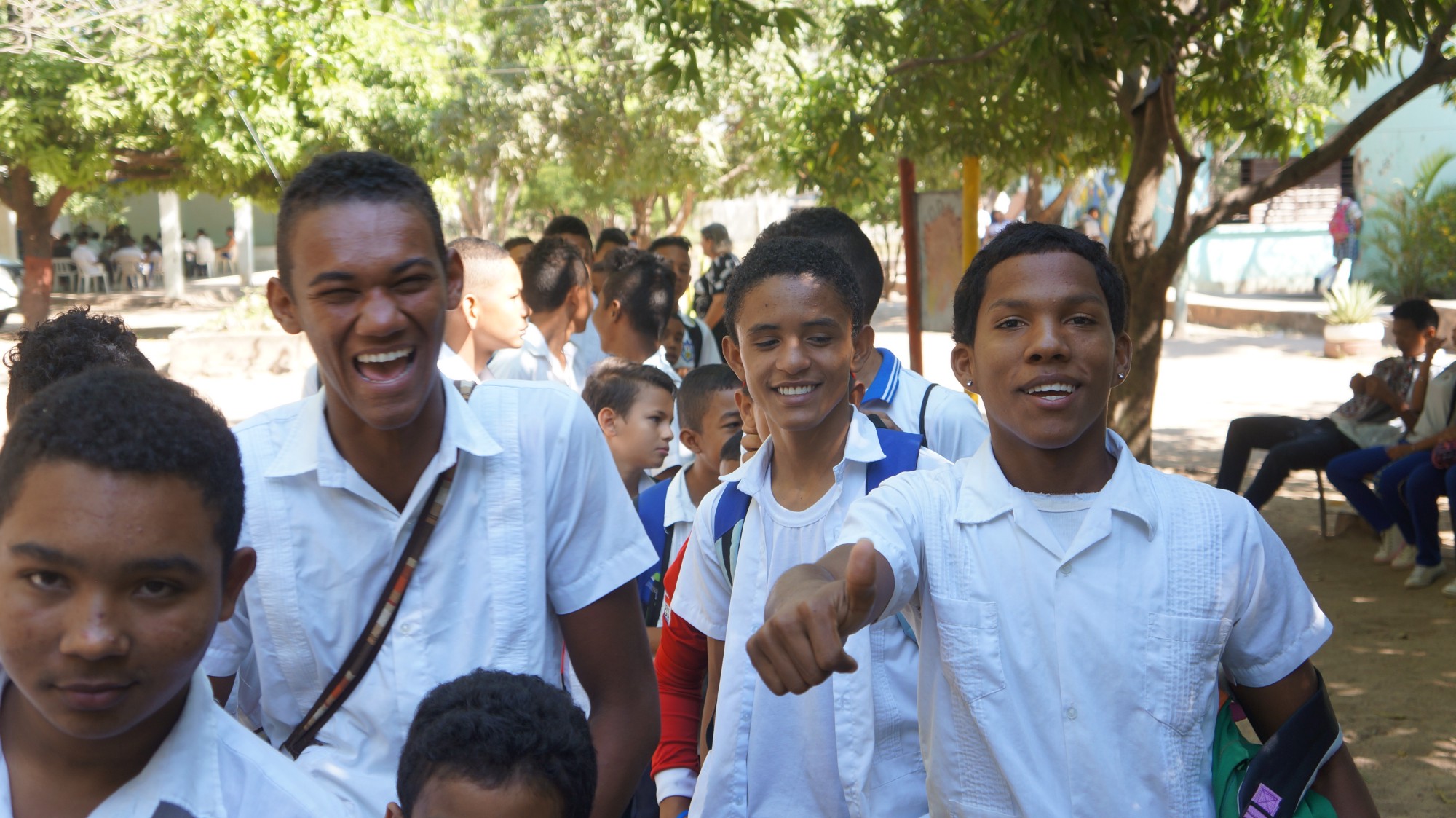 Last Modified: Wed May 30 2018 20:39:29 GMT+0530 (India Standard Time)
259

Number of schools that receive school meals or snacks each school day. The food is prepared at WFP's new warehouse located in Riohacha, Northern Coumbia.

60,000

Approximate number of students that benefit from the scheme. Children receive one snack, served either in the morning or the afternoon, or lunch — Monday to Friday.

?

Number of school chefs, locally known as seños, short form of señoras.and other support staff involved in the preparation of the meals.

?

Number of drivers involved in transporting prepared meals from the central warehouse in Riohacha to the various schools.
---
---