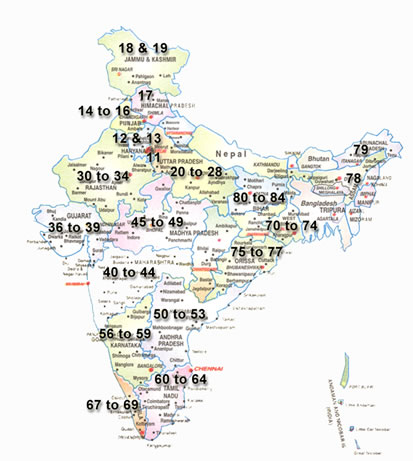 Last Modified: Thu Aug 16 2018 17:10:47 GMT+0530 (India Standard Time)
The Postal Index Number or PIN or PIN code introduced in India.

Number of digits in the PIN Code. The first three digits of the PIN represent a specific geographical region called a sorting district that is headquartered at the main post office of the largest city and is known as the sorting office. The fourth digit represents the route on which a Delivery office is located in the sorting district. The last two digits represent the delivery office within the sorting district starting from 01 which would be the GPO or HO.

Number of PIN regions in the country. The first 8 are geographical regions and the digit 9 is reserved for the Army Postal Service.
---
---