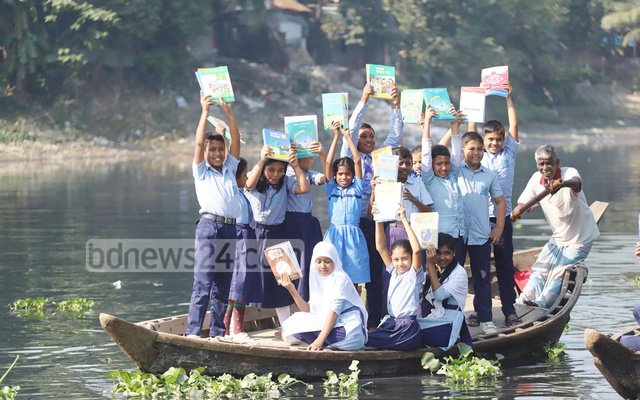 Last Modified: Tue Jan 01 2019 21:55:43 GMT+0530 (India Standard Time)
Celebrated as Textbook Day in Bangladesh each year - the day coincides with the beginning of their academic sessions.

Year the Textbook Day was first celebrated. Each year the Bangladesh government distributes free textbooks among primary to ninth-grade students.

Number of textbooks that will be distributed in 2019.

Number of students throughout Bangladesh that will receive the textbooks this year.

Total number of textbooks have been distributed since 2010.
---
---