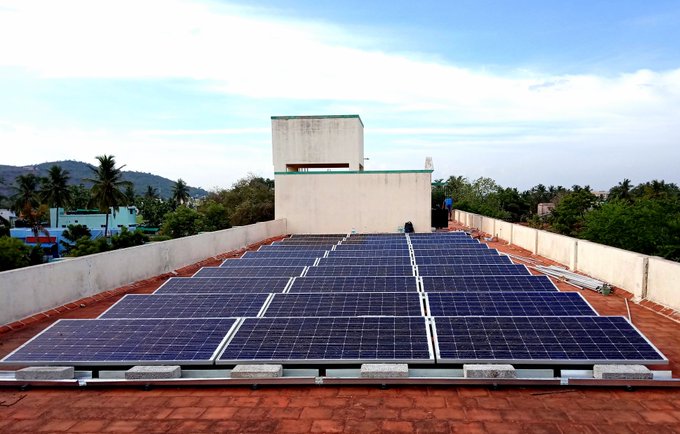 Last Modified: Sat Apr 25 2020 23:48:38 GMT+0530 (India Standard Time)
Combined generation capacity that Central Electronics Limited (CEL) plans to set up by installing rooftop solar panels over various government buildings in the state. CEL has invited for bids and deadline for receiving the responses has been set for 20 Apr 2020.

Rooftop solar based generation capacity that the state plans to add by 2023 according to its Solar Energy Policy 2019. This amounts to 40% of the total solar based generation capacity it plans to set up by 2023, i.e. 9,000 MW.

10kW

generation capacity of solar rooftop system installed on the roof of St. Hilda's School in Chenagalpattu, Tamil Nadu. This system is enabled with Modbus meter which helps in calculating not just the solar energy generation but also the consumption inside the building.
---
---