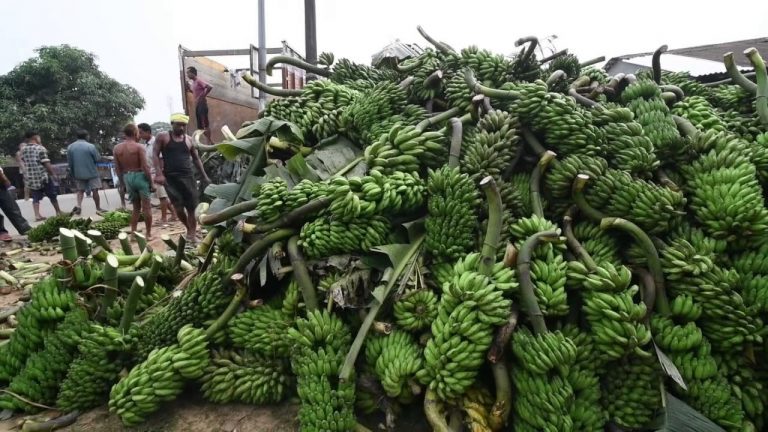 Last Modified: Sun Feb 21 2021 04:58:55 GMT+0530 (India Standard Time)
15,000

Estimated number of tribal Garo farmers of Adokgre in North Garo Hills of Meghalaya that are directly or indirectly engaged in organic banana cultivation. Almost every household in Adokgre, both in plains and in the hills, are dependent on banana cultivation for generations.

Percentage of bananas sold in neighbouring Daranggiri Banana Market in Assam comes from produce from the North Garo Hills. The region is one of the largest producers of organic banana cultivation in South Asia.

Depending on their variety, amount a truck full of unripe banana sells for in local markets.

Monthly income of banana farmers from selling their produce in the Daranggiri market.
---
---