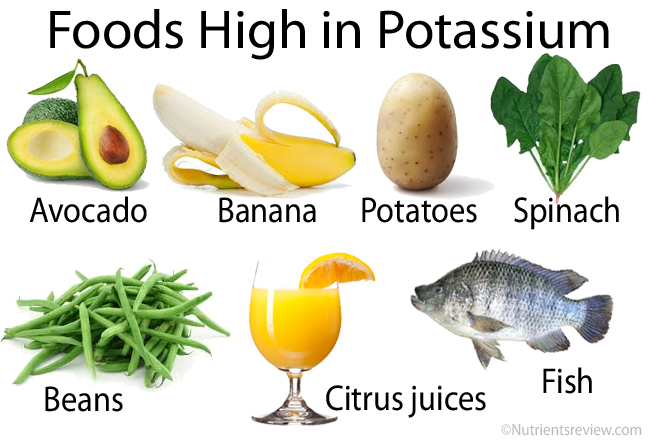 Last Modified: Sat May 30 2020 21:15:59 GMT+0530 (India Standard Time)
Per day intake of potassium for women and men respectively according to a new report issued by the National Academies of Sciences, Engineering and Medicine. Potassium plays an important role in the communication between muscles and nerves and is the key to maintaining the body's fluid balance. Sources of potassium include:

A medium potato with skin.

Acorn squash.

1 cup of Spinach.

Whole avocado.

1/2 cup of Raisins.

1/2 cup of Prunes.

2 slices of Watermelon.

3 oz of Wild-caught Salmon

1/2 cup Lima beans.

2 oz Sunflower seeds.

8 oz Orange juice.

Baked sweet potato with skin.

Medium Banana.
---
---