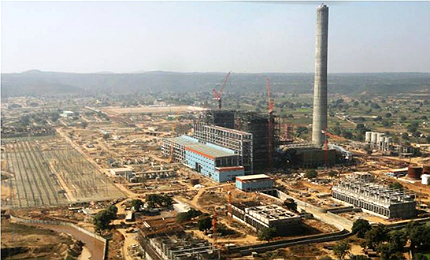 Last Modified: Sun Feb 07 2021 07:29:24 GMT+0530 (India Standard Time)
Commissioned capacity in fiscal year, through 3 units in 3 plants. During the same period, 350 MW as been retired.

Unit 1 of the 4 x 270 MW Bhadradri Thermal Power Project in Telangana commissioned in Jun 2020 by Bharat Heavy Electricals Limited (BHEL). Located at Manuguru in the Bhadradri Kothagudem district of Telangana, the project was awarded to BHEL by Telangana State Power Generation Corporation Limited (TSGENCO). This is the first unit to be commissioned at this project and work on the remaining three units has reached an advanced stage.

Unit 2 of Lara Thermal Power Plant commissioned and added to the Central Sector of WR states as per their allocation.

Unit-2 of BHADRADRI TPP has been commissioned and added to state sector of Telangana in Dec 2020.
---
---