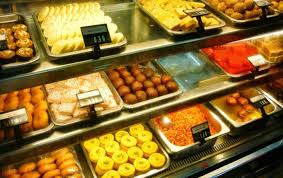 Last Modified: Wed Aug 05 2020 08:17:30 GMT+0530 (India Standard Time)
Financial loss that India's sweets industry is likely to suffer during this Raksha Bandhan festival due to the coronavirus pandemic according to Feroz H. Naqvi, Director of the Federation of Sweets and Namkeen Manufacturers. Sales of sweets are expected to be halved due to the unclear guidance from various state and local administrations regarding opening of sweet shops as well as affect on purchasing power of customers.

Estimated drop in sales this year due to the pandemic. Last year, an estimated Rs. 10,000 crore worth of sweets were sold across the country.

of annual festival sales of sweets occurs between Raksha Bandhan to Janmashtami according to rough estimates per Mr. Naqvi. Given the current situation, the losses are only likely extend from now to Janmashtami.
---
---